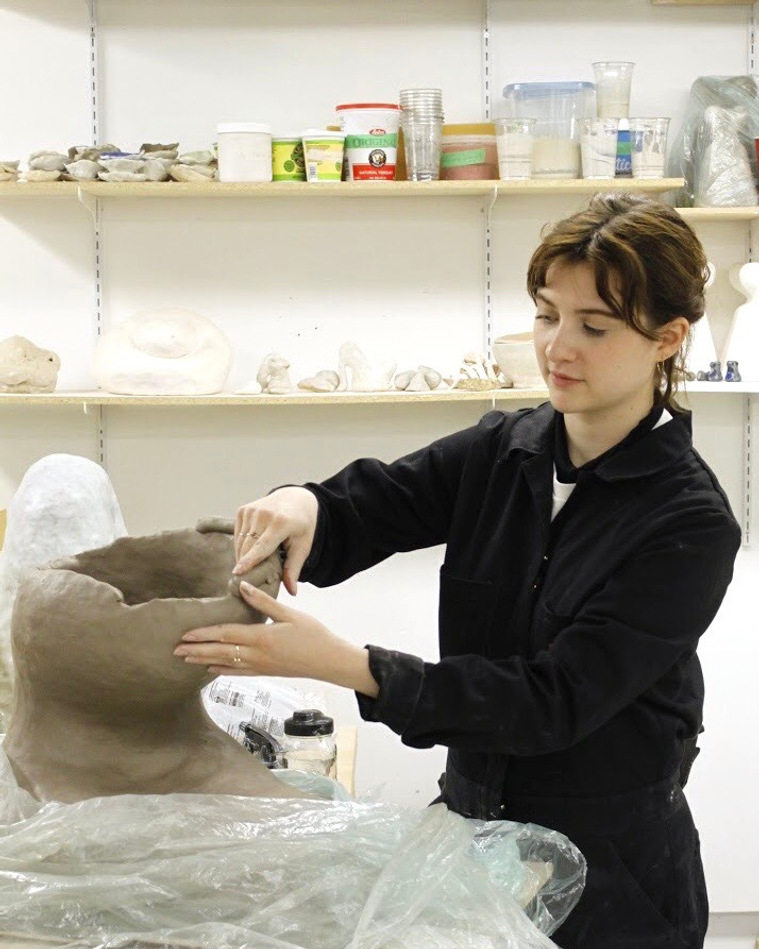 Biography
Olivia Turchyniak is a Canadian interdisciplinary artist based in Tiohtià:ke/Montreal, unceded Mohawk territory. Her work investigates the impermanence of the human body and the psychology behind this experience of physical transience. Turchyniak completed a Bachelor of Fine Arts at Concordia University, her artistic focus lies predominantly in ceramic practices. Her work has been exhibited in several group exhibitions across Montreal, most notably for the Art Souterrain Festival in 2017 and the FOFA gallery in 2020.
Artist Statement

The human body is but a vessel, it is nonetheless, one we must mold into a home. My work explores the duality of the internal versus external self, and coping with the reality that we don't have full control over the flesh in which we inhabit. Through purposeful exaggeration, repetition of anatomy and abstraction, I depict hyper-feminine, or gender bending stylizations as a form of critique on body parts and their societal association. With my sculptures, I hope to evoke a sense of transitory feeling towards the body, bringing awareness to our impending decay.
I am drawn to using clay for its luscious and natural qualities which organically layer, fold collapse into fleshy textures. Clay ages in stages, it matures with time. The metaphor of clay draws me to creating these poetic objects, particularly vessels. The vessel is an important symbol in practice, it contains the outer shell and inner void, a duality which speak of the body. While clay is sourced from the ground; our bodies also end up in the earth. What is left behind are the permanent clay objects that take the place of the body.